Hybrid GSMCON2023: In-person vs. virtual experiences
What will the hybrid 2023 Government Social Media Conference look like? All of us at Team GSM are hard at work behind-the-scenes planning a special hybrid event for both in-person and virtual attendees, making the 8th annual event the most accessible to all public communicators.
GSMCON — the largest social media conference for government agencies — is happening May 2-4, 2023, both online and in person at the Grand Sierra Resort in Reno, Nevada with a networking night at Lake Tahoe! We're looking forward to bringing together people who work in government social media again for an in-depth learning experience filled with networking opportunities specifically for government communicators. Super early-bird pricing for in-person tickets ends after Friday, August 5, 2022! Save the most by getting your ticket now or download our one-page event summary to help with your training/travel approvals.
In-person experience
There's something special about getting together with people who know exactly what you face as a government employee who handles social media (or as someone who manages those who do!). Not only getting together with fellow socialgovs, but also with representatives from social networks, vendors, sponsors and speakers over our 2.5 days together at the most fun-filled resort in Reno, the Grand Sierra Resort.
The conference area is in a separate wing of the GSR, apart from the gaming areas, and is accessible directly from attendee rooms. Spacious breakout rooms allow us to give you 'classroom seating,' meaning you'll have space to take notes with a table in front of you versus a typical conference setup with only a line of chairs. We'll have more details to share in the upcoming months on speakers, sessions and vendors!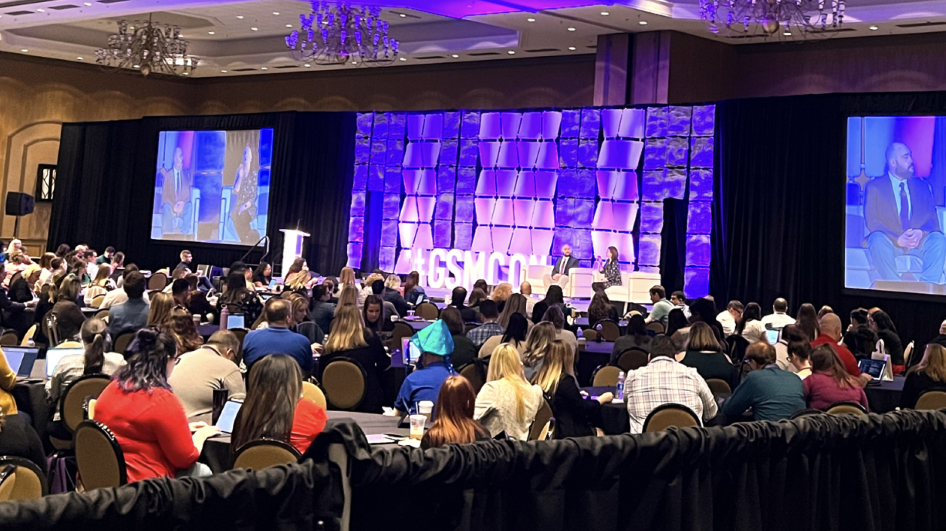 While we know you come to GSMCON to get the latest need-to-know socialgov info, it's important to us at Team GSM that you have an incredible experience after conference hours, too! The GSR has numerous restaurants (including a Charlie Palmer Steakhouse, California Pizza Kitchen, buffet and more) and on-site activities such as bowling, swimming, golf driving range, axe throwing, arcade, gaming, escape room, laser tag, cinema and more. Why Reno-Tahoe? Reno itself has undergone major revitalizations in the past several years, and we encourage you to explore Reno's Midtown District for farm-to-table restaurants, live music and boutique shops. Plus, get some of the nearby Lake Tahoe experience, too! We'll have complimentary shuttles to take you to Lake Tahoe on Tuesday evening during our Restaurant Romp.
Here are just a few of the additional perks of getting together for in-person GSMCON:
Meet each other at the Welcome Reception held at the Lex Nightclub in the Grand Sierra Resort.

Enjoy 3 continental breakfasts and 2 lunches, included in your ticket price.

Spend after hours exploring the Reno-Tahoe area with fellow attendees. You can take our complimentary shuttle to Lake Tahoe Tuesday evening, join our yearly Restaurant Romp (with locations in Reno and Tahoe), explore the Midtown/Downtown areas or stay close at our host venue.

You'll get on-demand access to most session recordings starting 10 days after the event for 90 days.
Looking to upgrade your GSMCON experience? Only available to in-person attendees are three different upgrades you can purchase to take advantage of additional, hands-on sessions and special workshops:
All Access Add-On:

Purchase an All Access Add-On (+$100) to join three special sessions that are completely hands-on and immersive. While the sessions won't be announced until after our Call for Speakers, some examples include What Would You Do scenarios, Live Reviews and PowerTalks. (Note: These sessions are not livestreamed or recorded and are exclusively available in-person).

VIP Add-On:

New for 2023 and

only available to in-person attendees

who want the most exclusive experience, you can upgrade to a VIP Add-On (+$400) to get access to all workshops, All Access sessions, bonus swag, a VIP-only charging station and a special in-town networking excursion (to be announced soon!). The VIP Add-On will be available soon, and you'll be able to upgrade even if you already purchased a ticket. Note: if you purchased an All Access Add-On already, the VIP upgrade will only be $300.
In-person attendees can also purchase add-on, pre-conference workshops ($100 each) happening on Monday, May 1— more details will be announced in the coming weeks on topics and speakers.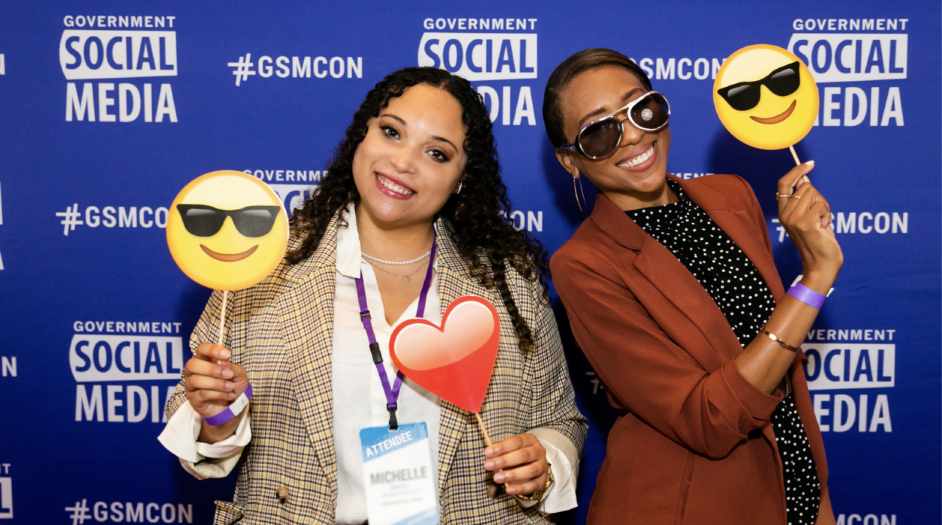 Virtual experience
Who's out there in #VirtualLand?! At our first-ever hybrid event last year, we heard time and time again from virtual attendees how interactive, informative and fun the virtual experience was. If you can't make the in-person conference for whatever reason, this is a great way to get involved, and get connected, with your fellow socialgov peers.
Online participants will be able to watch most keynote, general and breakout sessions in real-time, meaning you'll be right there with speakers and other attendees as sessions are happening. You'll connect with other virtual attendees via our event platform and you can participate in live speaker Q&As. Virtual networking activities will ensure you get to be a part of the fun, too! Post event, you'll get on-demand access to most session recordings starting 10 days after the event for 90 days.

Super early-bird registration ends soon!
Get an additional discount for in-person tickets by registering by Friday, August 5, 2022! Purchasing now gets you the best price to attend the largest social media conference specifically for government agencies. We'll see you in-person or virtually for GSMCON2023!
---
Best communicate with the public you serve by becoming a part of the free Government Social Media network — only available to full/part-time employees of government or educational institutions.
We support the largest network of government social media professionals in the U.S. by guiding government agencies through complex social media issues. Government Social Media helps you successfully communicate with the public you serve, protect your agency and keep public trust while finding your support community.